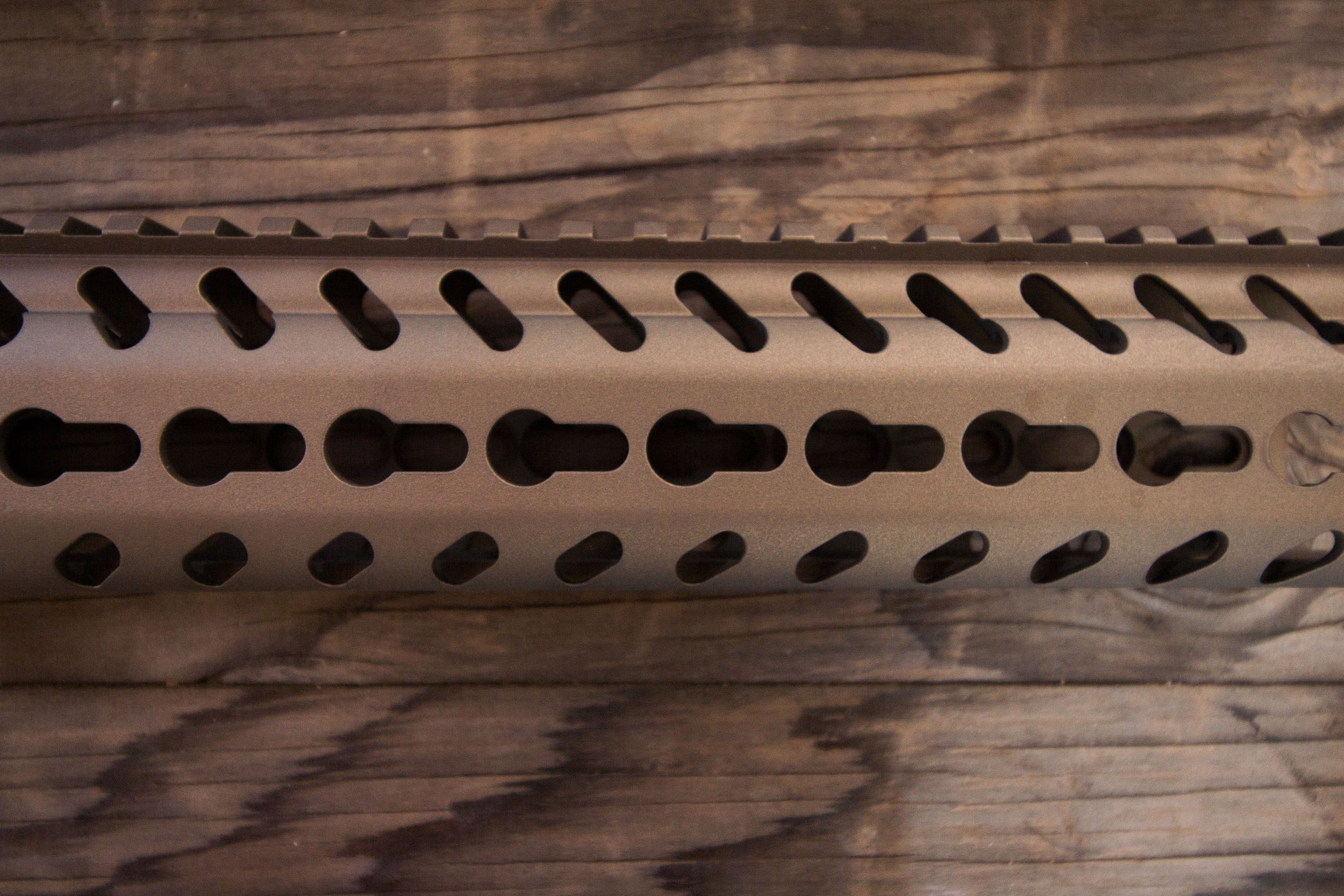 I really like the materials that they decided on. 6061 T6 is typically used in Aircraft. This material dissipates heat efficiently and its properties allow it to take anodizing well, and is self-resistant to corrosion.
The machining is outstanding. Fit and finish all excellent. I fully inspected this handguard before installation and I was extremely impressed with the quality. No matching marks were visible and the anodizing was consistent throughout.
Installation could not have been simpler. The tables that interface just below the pic rail acts as "anti-rotational" device. I like the low profile barrel nut, and the fact it does not require to be clocked to accept the gas tube. I also really liked the fact that the handguard screws pass through the barrel nut and that the machining on the inside nod the handguard engage with the barrel nut. It is very well engineered.
I like the profile of the handguard and feel that the shape lends to its structural strength. The shape is excellent this is the first noncircular handguard I have ever tried. I like it a lot!
Overall, I was very impressed! I shot this rifle quite a bit. The handguard never loosened nor flexed.
This product is very strong. The connecting mechanism is excellent. The instructions provided were clear and concise. All tools were included.
I would rate these handguards as excellent! It is worth mentioning they are VERY light too!